Patients, Customers and Sales
At the 2016 Eyeforpharma conference in Sydney there was a lot of talk about patients.  Patients as the reason for the industry's existence, patient-centricity, empowered patients.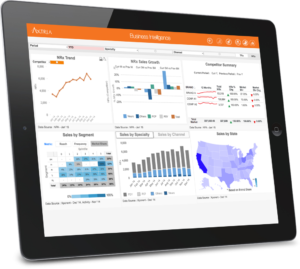 One of the challenges of making patients more central to sales is the conflict with existing sales force metrics.  As Paul White from Novartis argued in an excellent panel discussion, for the rep of the future to offer more value to the customer, the industry must find a way to decouple rep performance from its current focus on sales and capture the broader value. "Decoupling" will allow time for more meaningful conversations with each doctor.
In my paper I argued that whilst patient-centricity is changing the industry and is viewed as critical to future profitability, there is data that yields valuable insights into patients that isn't being utilised. How do we decouple rep performance from sales? Whilst it doesn't look like anyone has found the solution yet, a step along the way is to incorporate patient numbers (treated and untreated) into current targeting methods. Some poor performing territories will be poor because there are few potential patients, others because patients are not being diagnosed or else few are seeking treatment. And of course some high performing territories may have upside potential.
Mapping patients onto sales territories and targeting algorithms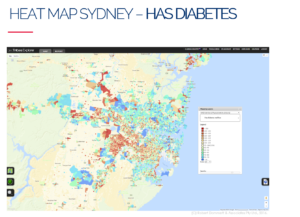 Modelling ABS National Health Survey data onto the census, we can accurately map where people with different diseases and/or risk factors live (along with all sorts of other health and lifestyle related variables).  This information can be overlaid onto sales territories. Doing so allows us to identify where untreated patients live and I argued that if pharma is to be truly patient-centric, then we have a moral responsibility to find those untreated patients, not just the low hanging fruit.
At the same time, we can provide more useful patient resources through a better understanding of the patient populations in each sales territory, leading to better health outcomes.  And of course, utilising all this information effectively allows reps to have more appropriately patient focused conversations with customers.