Shane Pearse, Principal
Recognised as an expert in his field, Shane has over 25 years' experience in B2B market research. He specialises in the pharmaceutical industry and related areas such as medical technology.
Using both qualitative and quantitative research methodologies, he has an innate talent for understanding and providing meaning to market research data, and clearly articulating the potential impact on a business.
Shane is motivated by the difference that better healthcare products and services can make to patients' lives. The amazing stories he hears from patients and HCPs in the course of his job lead to insights that help build great strategy. The stories of ordinary people whose lives are anything but ordinary. Like that of the former stand-over man who acquired Hepatitis C whilst in prison; his wish was to be able to play with his young grandchildren and safely dress any scraped knees without risk of infecting them. Or the GP impressed by a young woman he diagnosed with schizophrenia. She came to him in great distress after hearing people talking about her on the bus, even when she was the only passenger on board.  In both cases new treatments had become available, and their stories helped build effective strategies to deliver the treatments to people who need them.
Shane is a member of the Australian Market & Social Research Society (AMSRS) and is certified by them as a Qualified Professional Researcher (QPR).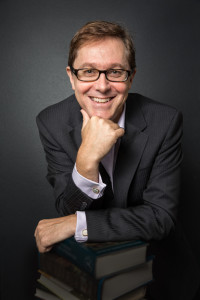 Donna Morris, Researcher
Donna is an experienced research professional with an extensive healthcare background who brings more than ten years' healthcare experience to the team. She is passionate about exceeding customer expectations through the delivery of insightful and actionable results.
Donna's involvement in the healthcare arena began when she moved from a career in teaching to a role as a Hospital/Specialist Representative for Eli Lilly and then to account manager at PMS-Walsh promoting two products which specialised in the targeting and profiling of doctors for pharmaceutical sales force effectiveness. Following this she then worked at several different healthcare research agencies where she has been involved in a mixture of qualitative and quantitative work.
Donna excels in the challenging qualitative research domain of sensitive topic areas, such as Hepatitis C, malignant melanoma, breast reconstruction, breast cancer, chronic constipation and obesity management.
Donna holds a Bachelor of Science from the University of Sydney and Diploma of Education and is a member of the Australian Market and Social Research Society (AMSRS).