Companies are working hard to ensure their clinical trial populations match the diversity of the intended patient population, says Pol Vandenbroucke, VP Medical Strategy in the Chief Medical Office at Pfizer. This is important in market research too.
Failing to capture patient diversity
It's equally important to ensure that your patient research is actually representative of your patient population. With online research now the standard method for interviewing patients, it is challenging to ensure a truly representative sample. Without this, your results will not reflect your actual market, leading to poor, and potentially costly decisions.
Online patient research causes problems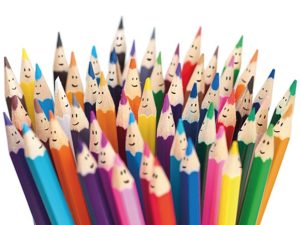 The challenge comes from online patient research being done with a panel, not a random sample of the population. Invitations to do the survey are sent out to the panel and it is first come, first served in terms of who completes the survey. I was told by a panel company that they get their first responses from younger female panel members in Queensland. Not helpful if you need to include older patients in Tasmania and South Australia.
Researchers do their best (hopefully) to control for this by using quotas, such as for state, age and sex. But what if socio-economic status is a key factor in the condition being surveyed? Often, wealthier, better educated people are less likely to get chronic conditions, and more likely to receive treatment for them when they do.
At Pivotal we work with a geodemographic population-based segmentation system. This ensures we get a representative sample of the population in terms of lifecycle stage and socio-economic status. That system is called geoTribes.  It ensures we don't just survey the easy to interview patients, we know we have a representative population sample. Meaning better, more reliable data – leading to safer, more dependable decisions by our clients.