Industry wide implications of PBS change
According to Pharma Dispatch the entire pharmaceutical industry could be impacted this year by one of the biggest changes ever made to the PBS. The government is moving to eliminate the payment of rebates by Pharma companies.  Virtually every new medicine listed on the PBS for some years now is subject to a deed of agreement that involves the payment of rebates.  This system allows Australia to pay lower prices for medicines than many countries overseas without affecting global prices.
"The challenge for industry, and particularly its representative organisations, is competition law heavily restricts any sector-wide agreement on adopting a policy change in relation to pricing and deeds…Leaving this issue to the decisions of individual companies is a huge risk for the sector and patients."
Race to the bottom in New Zealand
The truth of this can been seen in what happened in New Zealand when companies started doing pricing deals with PHARMAC. Rather than taking a united stand they competed to outmanoeuvre each other, to the detriment of the industry as a whole, and to the detriment of patients.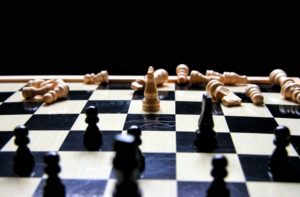 Parke Davis wanted to get a higher price for Lipitor on its NZ launch than the market incumbents were receiving.  They had an ACE inhibitor with about 5% share bringing in little revenue, so they agreed to a very large price cut on it in exchange for a higher price for Lipitor.  A very smart move for Parke Davis, but not for the companies with significant revenue from ACE inhibitors.  The consequence of Parke Davis's price cut was that every other ACE had their price reduced by the same amount.
Most companies have some minor products they are happy to sacrifice in exchange for better conditions for a flagship product. The process of individual companies making what seemed to be sensible decisions for themselves created a race to the bottom for the New Zealand industry as a whole.  Pharma Dispatch is right: companies negotiating industry deeds in 2018 really do need to consider the industry wide implications of their agreements.